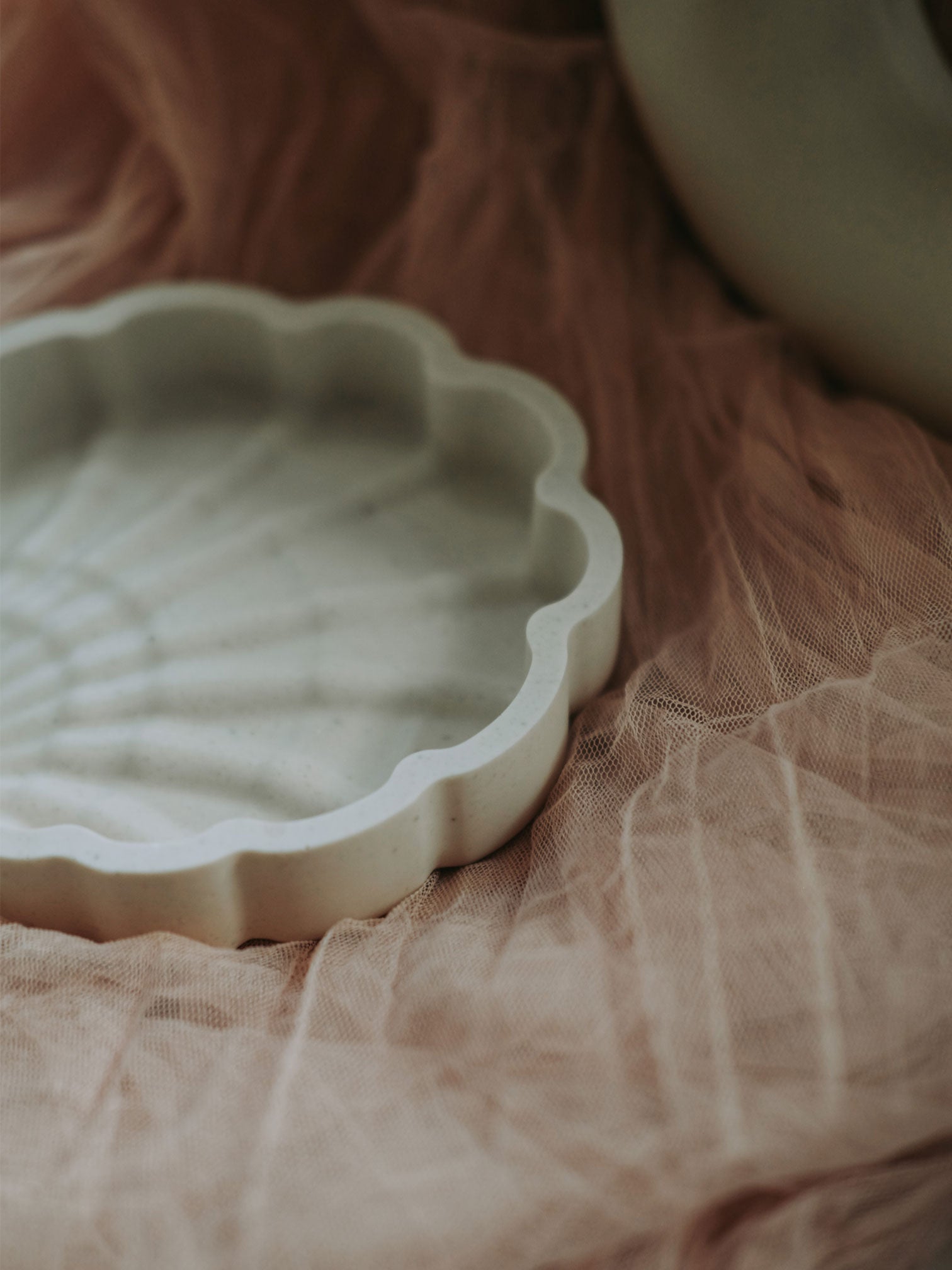 Grande Seashell Tray (sand series)
Please note that this is a pre-order, it will take about one week. 
Handmade, sanded and finished in our home studio in Singapore. 
Dimension: 12.5cm x 12.5cm 
Our handmade homeware are made of eco-friendly, sustainable and lightweight eco-resin. Each and every piece is sealed with beeswax. 
We labelled it as trays for general identification but there are many usage to it depending on your creativity. It can act as trinket dish at your bedside table or photography props if you are into photography and many more.. 

Due the the characteristic of the material and handmade nature minor air bubbles can be seen. 
Care tips: They are sturdy and durable but avoid dropping them on hard surfaces as the impact can weaken or break the piece. Please handle them with care. Clean gently with soft cloth. 
Grande Seashell Tray (sand series)