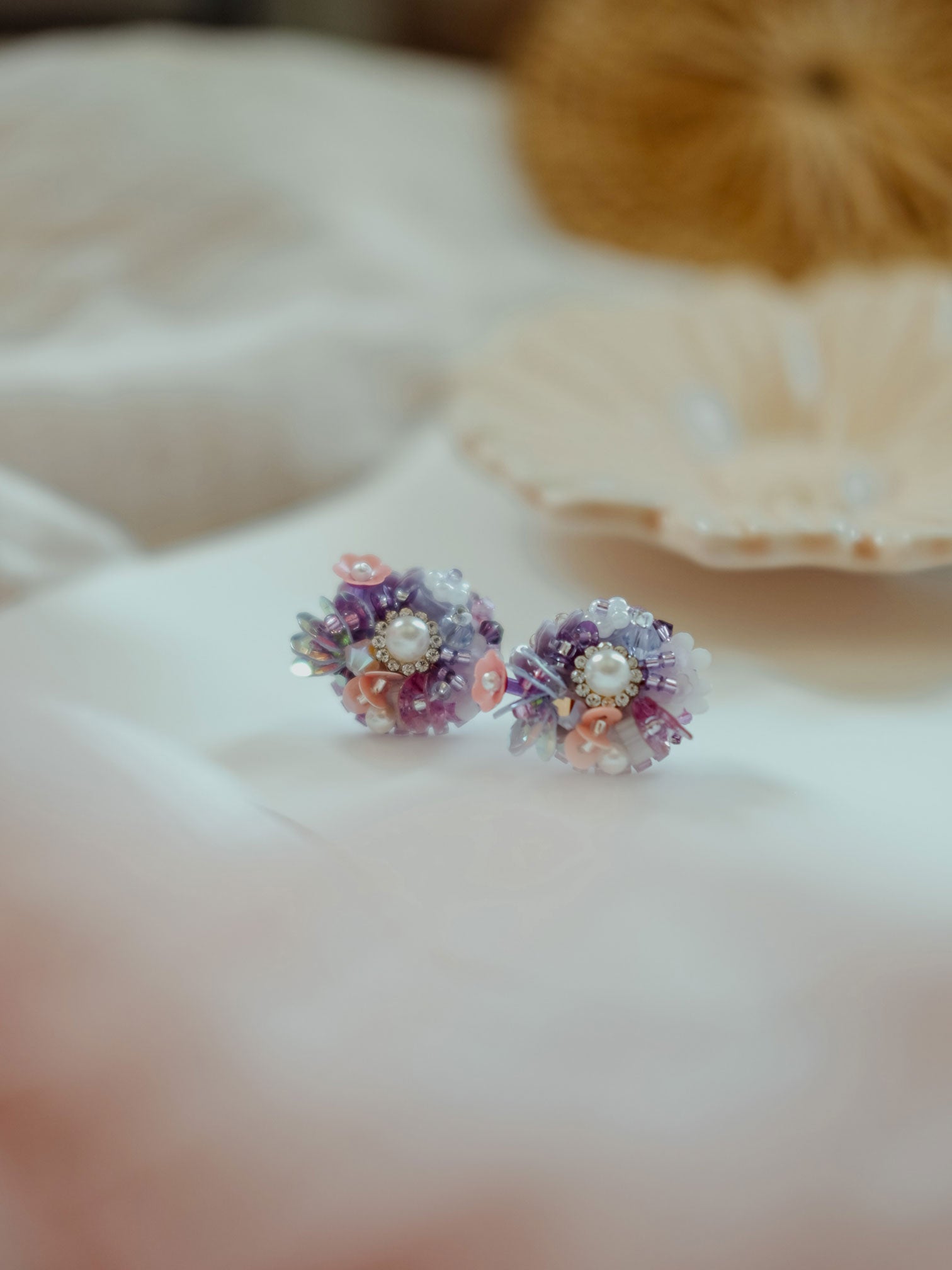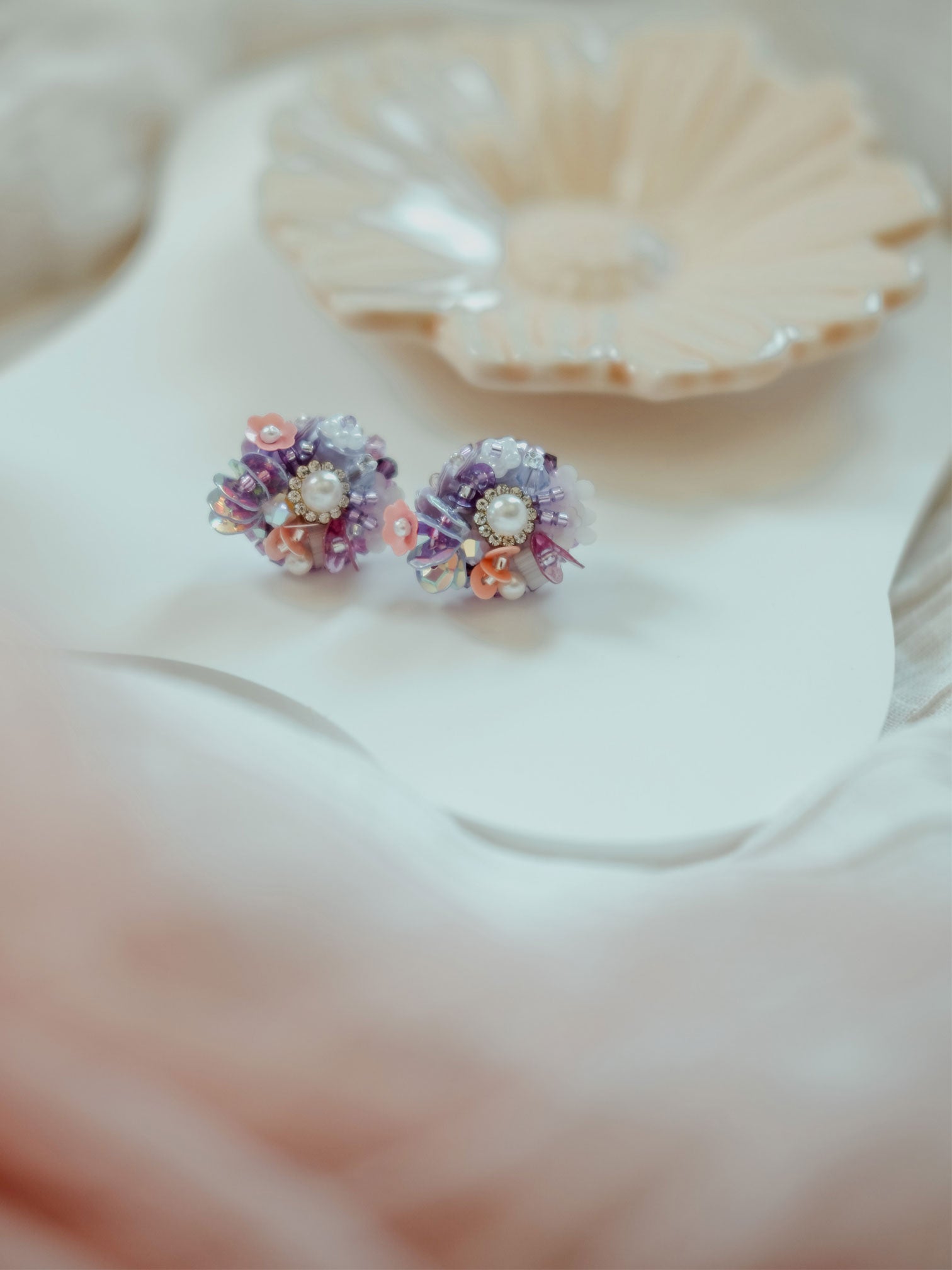 Please note that this is a pre-order.
Hand sewn with Swarovski crystal, beads and sequins.
Our elegant hand sewn earrings feature pearls, sequins, and crystals in a stunning lilac pink color, creating a feminine and glamorous design.  They are durable, lightweight, and comfortable to wear. Perfect for any special occasion or as a gift for someone special, these earrings add a touch of sophistication and beauty to any outfit.
Please note that the waiting time for this would be 4-5 weeks as we handsewn each and every stud with care and love. 


Dimension across ~ 2cm